Universal has released more details about their new coaster debuting June 13th.
Hagrid's Magical Creatures Motorbike Adventure will begin when you join Hagrid's Care of Magical Creatures Class. Hagrid will have you board a motorbike, just like the one given to him by Sirius Black in the movies. Guests will ride 2 across and will have the choice of the bike or the side car next to it. Each will give a different experience. Hagrid will lead you down into the Forbidden Forest. (Which is actually made of live trees!) From there, in true Hagrid fashion, things get completely out of hand. You will wind up running into several magical creatures and fantastic beasts. The Motorbike will encounter Cornish Pixies, Fluffy, Centaurs and more! The art director teases that there will even be one beast we have never seen before. Hopefully you remember your spells because they will come in handy in this adventure.
This "Flight" will have you spinning, turning, and rushing both forwards and backwards. Speeds of up to 50mph will be reached. No word yet on a height limit -stay tuned for that!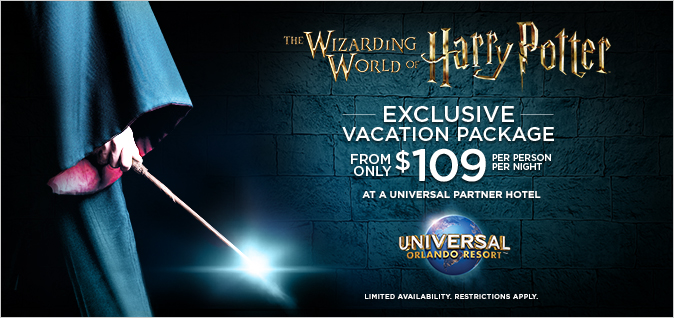 To coincide with the release they have a great promotion – Traveling now to 12/31/19: The Wizarding Wolrd of Harry Potter Exclusive Vacation Package:
5-night hotel accommodations
3-park 2-day park to park tickets and get 2 days free! (Expires 3/14)
Breakfast at the Leaky Cauldron (1 per person)
Breakfast at the Three Broomsticks (1 per person)
Early Park Admission
Shutterbutton Photography Studio Session
Access to select live entertainment venues at City Walk
Contact me today for a no obligation quote for your party. Secure your seat in Hagrid's Class before they are all taken!